Recently a dear friend of mine went on Lamictal and her doctor told her getting off Lamictal would be easy because she was on a low dose.
I got worried because a number of my clients and colleagues have experienced hell (including seizures which they had never had before) getting off Lamictal (or trying to without success). It seems to be one of the harder drugs to withdraw from, so I wanted to make a post with the best info and resources I could find and ask you to post your own in the comments.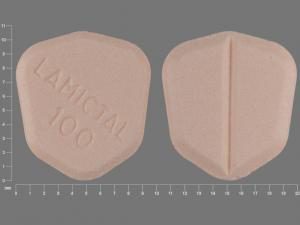 Lamictal Side Effects
Here's a quote from a forum on Lamictal side effects:
"When I went on it around two years ago, I thought it was just the right med for me. Now I've started to struggle. My short term memory has gotten so bad, it's cost me two jobs. I'm always so dizzy, I feel as if I've had four or five beers. I've gone from the local Tabasco Kid to a diet so bland it would bore a baby. Go ahead and add in absentmindedness and clumsiness. Top it off with some plain old profound disorientation and major depression. In four or so months I'm a mess where I was a model."
Breastfeeding While On Lamictal
Here's some info on breastfeeding while taking Lamictal:
"Lamotrigine (Lamictal) is being used with increasing frequency in childbearing women. We last reported on its use in of lamotrigine in breastfeeding women in 2005. At that time, several small studies indicated that lamotrigine was passed to infants through the breast milk in relatively high doses. Infant serum levels ranged from 23 to 50% of levels found in the mothers' serum.
The largest study comes from Dr. Jeffrey Newport and colleagues and includes a total of 30 women taking lamotrigine and their nursing infants. The authors reported that milk/plasma ratios were highly variable, ranging from 5.7% to 147.1%. The mean milk/plasma ratio was 41.3%. This type of variability has been reported in studies of antidepressants and other medications in nursing infants, indicating that milk/plasma ratios may of limited utility in estimating the extent of exposure in the nursing infant."
From Monica Cassani of Beyond Meds
Here's what Monica Cassani of Beyond Meds had to say when she was going through Lamictal withdrawal:
"I started the second phase of my Lamictal withdrawal three days ago. I was on 400 mg of it for many years. Several months ago I went off 200 mg of it. It was rough, but only in that I was greatly fatigued. Today, three days after cutting 25 mg from my still remaining 200 mg I am going ape-shit."
Her post also has links to other forums and there are a lot of comments on her blog about Lamictal withdrawal, so I recommend checking it out.
Altostrata on the Surviving Antidepressants forum says this on her detailed page about getting off Lamictal
"Like all psychoactive drugs, Lamotrigine can have withdrawal difficulties. Even doctors who are aware of withdrawal problems with other drugs can be surprised at how hard it is to go off Lamotrigine. As with other drugs, we recommend very gradual tapering at 10% per month, based on the current dosage (the amount of the decrease keeps getting smaller)."
Lamictal WIthdrawal
Here'a another good page that addresses how doctors often downplay the severity of Lamictal withdrawal:
"My pdoc was trying to scare me into staying medicated.
He then added if I really wanted to come off of my meds, I could "just stop."
WHAT?! My eyes flew open.
He stated he'd had patients who had stopped cold turkey without a problem. According to him, anticonvulsants don't have severe withdrawal effects.
WHAT?! His advice just flies in the face of what most doctors recommend. In fact, quitting Lamictal immediately increases the risk of seizures, which is exactly what I'm afraid of.
Philip's experience and Gianna's experience along with the comments on each blog are proof that many people have experienced tremendous withdrawal effects from decreasing Lamictal's dosage."
Please share below…
if you have any resources, tips or experiences with getting off Lamictal. I never took it myself, but having a dear friend given this misinformation and a number of clients struggling with severe withdrawal or who feel they can't even try getting off Lamictal due to the risk of seizures (when they never had epilepsy before) inspired me to gather some resources and start this conversation.
Secretly I'm hoping my dear friend will come off of it asap, but I didn't want to belabor that point. We can't always know what's best for someone else or why they take psychiatric drugs that are dangerous. I can't even know for sure whether someone is best off taking them or not, but I am passionate about people having accurate information to make an informed decision.
This information is also relevant to send to friends and family who might be pressuring their loved ones to take psychiatric drugs, with the best of intentions but a lack of information about the dangers.
For a personal consultation about coming off Lamictal or other psychiatric meds, schedule here:
She has access to the same search engines I do, and yet…most people don't know which keywords to look up to find the accurate information.
So this is a way for people (including my friend I care about) to have a bunch of information links in one place, so they can hopefully make the best decisions possible.
If you are looking for alternatives to psychiatric drugs…
here's a post with 2 herbs and a supplement that I recommend. There's a video as well as a blog on that post, where I explain the potential risks as well as many benefits of these alternatives.
If you want a longer list of things to try…
check out this list of 111 Things to Try Before Taking Psychiatric Drugs. That one is my most popular blog. Who doesn't want options? Stay tuned because there are a lot more than 111 too!
If you prefer video
Amino Acids
Recently I learned from a holistic health coach a bit more about amino acids as an alternative. They can help with withdrawal as well and are used at the Alternative To Meds Center in Sedona. I worked there when they were in San Francisco. They have an elaborate supplement protocol for withdrawal which includes a lot of amino acids.
The health coach I spoke with also informed me that psychiatric drugs actually have amino acids in them (as well as harmful chemicals)!
Best of luck in finding the options that are best for you, as there is not one thing that will resonate with or "work" for everyone.
There are many things that have helped many of us withdraw from psychiatric drugs, and many things that can help you improve your life without them, if that is your preference.
If you are getting off Lamictal…
or have experience getting off Lamictal or know others getting off Lamictal, please share your experiences in the comments so we can all learn from each other!