Question from my friend: Is Marijuana a Psychiatric drug in your context? Can it help those getting off of Psych drugs or hinder?
My Answer: Marijuana, is not what I would call a psych drug because I'm talking about pharmaceuticals (chemically synthesized substances) that are prescribed to treat supposed medical illnesses.
Here's an article about why the pharmaceutical industry is scared of CBD oil.
Doctors sometimes prescribe pot or CBD oil but it isn't a pharmaceutical.
The "pharm" in pharmaceutical indicates you don't grow it on a farm but a "pharm", which translates to a laboratory.
Pot is a natural herb, so you could grow it on a farm, but not a "pharm" or laboratory.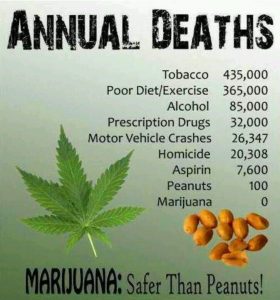 Chemists can synthesize any herb in a laboratory, but its nature and effects would be vastly different.
They often do this to isolate certain desired constituents of a plant, to make it more potent or have a stronger effect of some kind.
Would it help or hinder people in withdrawal? I think either is possible depending on the person.
Pot is an herb, not a drug.
Here are some more thoughts I have written on marijuana and psychiatric drugs.
Question from Adelina (edited slightly for clarity):
One year after I got off medication I read in a book that psychiatrists take on the function of shamans in ancient times.
I didn´t understand why they use things to destroy the body rather than heal it…??
Four years after I thought that psychiatric medications and sacred plants had the same function, a bad function, to destroy the body.
I saw a documentary where some people taking ayahuasca suffered a lot (but I don't know how many years, I didn't know if those who suffered only suffered for month or maybe for years as us in psychiatric drug withdrawal).
From all that I have read and seen I can't tell if they are the same or not. It is so confusing!
My Answer:
Interesting question. There are several differences between psychiatric drugs and sacred plants used for hallucination.
One difference is, as described above for marijuana, they occur naturally, and are not chemically synthesized. LSD is a chemically synthesized hallucinogen, so that would be another discussion.
The other difference is their purpose in society.
The pharmaceutical industry created psychiatric drugs to mass market to people for the purposes of social control and mostly "calming people down" or alleviating unhappiness and the symptoms of trauma and other types of emotional distress.
People generally take meds daily and become dependent. They often have trouble withdrawing from meds.
Psych meds have dangerous adverse effects and cause organ damage when used over time as well as sometimes short term effects that people like such as making them feel temporarily calmer or happier.
Sacred hallucinogenic plants can cause suffering in the body, but they are meant to be taken occasionally for the purpose of having a spiritual awakening or a vision quest.
Both can be dangerous and can harm the body.
Since sacred plants are usually only taken on occasion, they tend to cause less harm (if any), though they could cause more serious harm in individuals who are sensitive to them.
Psychiatrists may have replaced shamans,
but in many ways they are quite the opposite because they tend to halt shamanic experiences/spiritual awakenings with drugs rather than support their process of unfolding with plants.
A shamanic experience may have a "crisis" quality, but if society can support that experience using ancient wisdom and plants, it would be more likely to emerge with greater wisdom about one's life purpose.
Please share your thoughts in the comments below!
Have you taken psychiatric drugs/marijuana/psychedelics? What are the similarities and differences?