Would you like to earn a commission for marketing and selling my digital products?
If so, please create an account on gumroad and email me at chaya@chayagrossberg.com to let me know.
Once you have an account and I get your email, I will list you as an affiliate. You will then get your own link, which you can share wherever you'd like.
Be sure to send me the email address you registered under.
If you have a platform on social media, a blog, website, or email list, and you'd like to share the info about this workbook and meditation, this opportunity might be up your alley.
You can also share it with family and friends.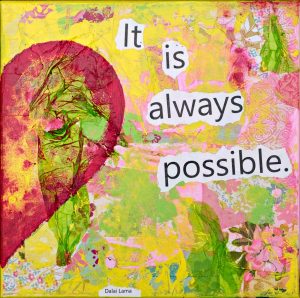 Image by Jessica Wachtman of Mixed Media Mashups
You can check out the product and description on gumroad here.