Chaya Grossberg, a writer, coach, teacher, activist, and psychiatric survivor who has dedicated her life to changing the narrative of the mental health field has developed a Med Free Solutions Certificate Course and would be grateful to anyone who wants to check it out and learn how to help others in their journey of well-being.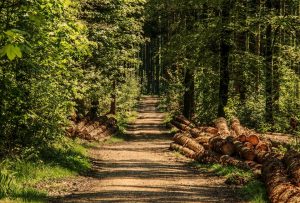 The program is designed to guide mental health workers and/or psychiatric survivors/peer supporters in supporting their clients who are getting off of medications, but anyone who is interested in this subject is welcome to enroll.
It is designed to learn how to build a business in non-medically consulting with the many people who are looking for support as they withdraw from psychiatric meds or plan to. Chaya gets more inquiries than she has time to respond to and is training an incoming cohort through this course. 
There is a total of thirteen modules within the course, covering topics listed below. Currently, the first and second module have been released and can be purchased individually or through a bundle package. All of the courses can be done on the student's own time and the content will always be accessible online. The second module, focused on teaching self-care and self-prioritization to clients has recently been released and can be purchased using a pre-sale discount.
Modules for Course in Alternatives to Psychiatry Consulting:
Nutritional coaching

Herbs and Supplements

Things to be aware of in withdrawal

Teaching self care and self prioritization

Creativity and uncovering the meaning and purpose in diagnosis/life of clients

How to research online about psych meds, withdrawal etc

Build Your Referral network

Educating clients/families/the public about withdrawal

Blogging and marketing

Bringing in your personal story (even if you're not a psychiatric survivor)

Personal background and specific expertise (micro niche aka nutrition/intuition/yoga etc)

Working With Families

Logistics and Ethics
Modules will be released approximately every 3-4 months.
To purchase this entire 13 module course at the pre-sale rate (and save $1200) go here. There is also a payment plan available.