If you've broken free from psychiatry or any other type of oppression or form of injustice, leaving a trail marker for others to be guided by is crucial.
There are many ways to leave trail marks. You can tell your story to people you meet, write it down, audio record it and share it online, let someone interview you, make a video, write a book or even write it under a pseudonym if anonymity is a concern.
You can choose to make a difference in a few people's lives or many.
The path to liberation from psychiatric harm runs on word of mouth. Most of us who are helping one another have little else to work with. We aren't major corporations who can pay for a lot of advertising (and most of us are gentle souls who don't want to tell others how to live their lives), we don't have great political clout in most cases. We have our voices, our words, our stories, the power of our soul's urges to make a difference, to spare others some of the hassle, disillusionment, pain and torture we went through ourselves.
While hiking on the land here in Olympia I came across several of these trail marker flags and couldn't help but wonder how long ago they'd been tied up. Were they tied by someone I knew who lived on this land?
Leave a trail mark behind you for you never know who might find it and when they will need it.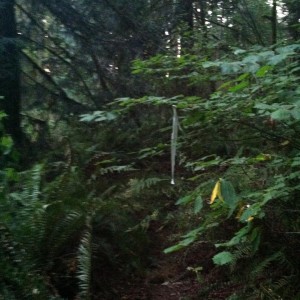 You may be scared, but imagine where you'd be (or wouldn't be) if others hadn't taken the courage to whisper their secrets to you, or share them publicly.
When you find something important, leave a teaching or sign post or trail marker behind so someone else might find it too. You're walking with everyone who came before and will come after you.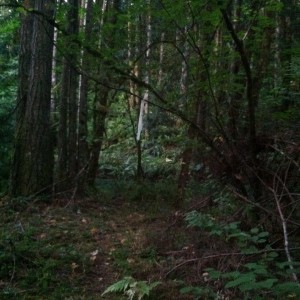 Here's a 15 second instagram video I made telling my story.