1.  Psych drugs are prescribed by a doctor so they're safe. This is a very old myth that obviously isn't true,but it is what gets so many of us into trouble, especially as young people who may have been taught that pharmaceuticals are tested and proven safe and effective.
Most doctors don't know how psychiatric drugs "work". They have taken the health, and in some cases life, away from countless of my friends and associates. They can cause suicidal and homicidal thoughts, feelings and behavior, unsafe levels of weight gain, diabetes, blood sugar problems, tardive dyskinesia (involuntary facial movements and twitches), extreme anxiety and panic, thyroid and adrenal problems, decreased immunity, chronic fatigue, brain malfunction and pre-frontal cortex damage, the list is endless. You can find most of these unsafe effects of psychiatric drugs right in the pamphlet given to you when the pills are prescribed.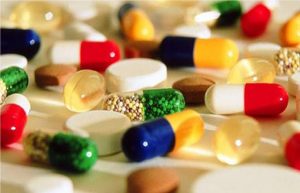 2.  You can stop taking psych drugs easily if they don't help. Often people are easily convinced to give psychiatric drugs a try, because. why not? If they don't work, you'll stop taking them just like allergy meds, so you may as well give it a whirl if you're feeling desperate.
Not so fast. Many many people struggle for years to withdraw from psychiatric pharmaceuticals of all classes. Benzos and neuroleptics are the hardest for most people but I have worked with people taking all classes of psychiatric medications, including SSRIs, which are considered the easiest to withdraw from, but can still be extremely problematic when taken over a long period of time or incombination with other drugs in a cocktail.
3.  Psych drugs correct a chemical imbalance. No evidence has ever been shown that people who get mental health diagnoses have a chemical imbalance. This was a "theory" which has long since been disproven. It was formulated with the idealistic notion that if medications can help people with physical health conditions, perhaps there are pills that can help us with things like grief, and other ordinary life crises. This would be convenient for drug markets, and the myth has served those markets well.
If there were a chemical imbalance, people would have their hormones and other brain chemicals tested before being prescribed psychiatric drugs. It is true that some people have higher or lower rates of certain hormones and brain chemicals, but actual testing over a period of time to determine which ones and why would be the safer approach to this. Many factors such as sleep, exercise, stress, trauma and actual physical health conditions can effect brain chemistry. Telling someone how you are feeling and having them guess what is going on with your brain chemistry, and then give drugs that haven't been tested for their effect on brain chemicals is Russian Roulette.
4.  Psych drugs stabilize people. This is such a huge myth and one I was told many many times. It gives people false hope. Psychiatric meds are inherently destabilizing because they damage internal organs and mess up chemistry. As they increase or decrease certain neurotransmitter activity, the body then over or under-compensates. This is why the effects of psych drugs change over time and they may seem to "work" for awhile but then the body builds up tolerance and they stop working. Then, once the undesirable effects kick in and worsen, there is naturally a desire to come off the drug.
In withdrawal, the body has to find a way to readjust and rewire the nervous system, rebuild the organs and heal their damage and re-balance the brain chemistry. Our bodies seek homeostasis, so taking a bunch of toxic chemicals every day and building up tolerance to them cannot be a path of stability. It creates a situation where the body is constantly trying to deal with unhelpful guests.
It's basically like having lots of messy people who don't contribute to any household chores but only make messes in all the rooms of your house become permanent house guests. Eventually you will have to kick them out and then recover from all the damage they did to your environment.
5.  Psych drugs are medicine to treat an illness.
6.  Psych drugs don't do harm.
7.  The "side effects" of psych drugs aren't so bad.
8.  Psych drugs make relationships function better.
9.  Psych drugs reduce violence.
10.  Psych drugs make it easier for people to work through trauma.
11.  Psych drugs have been tested for long term use.
12.  Doctors know how psych drugs work.
13.  Psych drugs save more lives than they kill.
14.  Psych drugs increase functionality.
15.  Psych drugs get people out of bed more than they flatten people in bed.
16.  Psych drugs reduce disability rates.
17.  Psych drugs make people feel like themselves again (by altering emotional responses).
18.  Psych drugs help children learn better.
19.  The main problem is the stigma against taking psych drugs.
20.  It's kind and caring to suggest psych drugs to family and friends.
21.  Forcing psych drugs on someone against their will is compassionate.
22.  Psych drugs should be used preventively in children and pregnant women.
23.  Psych drugs are safer than illicit drugs.Please add other myths you've come across in the comments below.