Many of you and many of my clients ask for success stories from people who have come off psych meds after being on them for a long time. People ask this because they want some hope that it is possible. It can feel impossible. Here are some links to success stories.
Please comment with additional links and i will add them to the blog. If you have a story to add but haven't written it yet, please check out my blogger guidelines here and submit your story. It can be anonymous if you desire.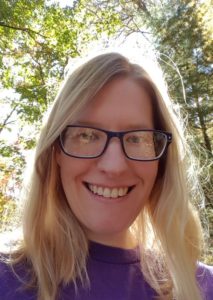 story here:
My taper took 5 years to get off a cocktail. My tools were nutrition and acupuncture, therapy and a functional medicine endocrinologist. While tapering I became disabled from withdrawal symptoms, although I didn't figure out that's what was making me so sick until later on.
Laura Delano
I met the mental health system when I was thirteen, spent fourteen years as its patient, and left it behind in 2010, when I realized that psychiatric diagnoses and drugs were not my answer. Read or listen to some of her story here.
Monica Cassani
This site documents and shares many natural methods of self-care for finding and sustaining health in body, mind and spirit. This blog also deals with wider issues in the socio/political and spiritual realms as they pertain to mental health and human rights issues surrounding psychiatry. Monica was on psych meds for a long time and got off. Her story is here.
From Twitter:
Connect with any of these folks on Twitter if their stories interest you.

I was on 3 or 4 different ADHD meds with different dosages growing up. I no longer take any psych meds and feel great. I found changing other things in my routine to help.
I was on them for 5 years (though I know that's a much shorter time than for many) and have been off them successfully for 54 years.
I'm off meds now for nearly one year, after tapering for 5 years.. Was medicated for 11 years in total. Mostly recovered, I have many more good days than bad. Happy to share my story if it helps.
My sister was on bi-polar meds for 12 years. During that time she worked on her trauma issues and alcohol addiction and was able to taper off of them. She's only had two depressive episodes since which were both situational depression incidents.
I've been off psych meds since 2016 after taking them for 12 years. DM me
Reach Out
You can reach out to some of these survivors/writers/speakers if you have questions, such as the ones from Twitter (at the bottom). Some of these people have lots of writings, videos, and podcasts available. Generally those of us who have a lot of content online might get flooded with questions and correspondences and might not be able to keep up. But those with less or no content available publicly might be more available for correspondence. You can always try to reach out to individuals or look them up to read/hear more of their story.
Disclaimer
One more disclaimer. Getting off psychiatric meds after a long time on them is not usually easy. Many of these people had more than the average amount of resources and support. If you or your loved ones have a safe way to stay off of them or go off of them sooner than later, it could save you a lot of difficulty later on.
Other Stories
My Prayer
Here's to wishing for everyone who wants to, to be able to withdraw safely and easily, and have safe alternatives at all times. That is the prayer with which I come to this work, always.