Yesterday I was talking to a friend about death, after listening to a talk which said that more souls are ready to transition peacefully to the other side.
I had asked myself if I was one of those souls. I do this every so often, sometimes out of despair, sometimes curiosity.
Maybe I could transition peacefully, I wasn't sure if it was my time yet or not. Whether I have more to do here or not.
I had a desire to stay around as there are personal things I hope to someday experience, and societal shifts I'd like to live to see and be part of.
But I've already written and published and said a lot of what I feel I need to say here. Most of my messages are out of me. I wouldn't necessarily be dying with my songs still inside of me, not most of them.
I also don't have kids or close family members who rely on me. Me being alive may not be personally essential to anyone in particular.
Those were my thoughts yesterday. Then I woke up today and realized the one thing I do think I have to uniquely offer that requires me to be embodied, is the conversations I have with people who want to get off psych meds.
There's a conversation I can have with people in that situation that few others can. My experience, knowledge and presence bring something essential to people in those situations.
To the songs still inside of them.
So I guess I came full circle to see that the work I am doing with my life, is what I am here to do at this time.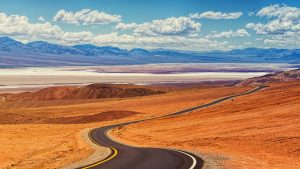 There was a time death was romantic to me. A time when dying seemed like a way to get attention and recognition, to finally be appreciated, noticed and let off the hook for faults and imperfections. To be glorified and celebrated.
But it doesn't feel as much that way anymore. Deaths of crucial people are so frequent, finding out about them so common. Grief periods expected to be so fast.
There's always another one around the corner. Our attention span so short and dispersed even for death.
If you are scared of death, have you thought objectively about it?