Med Free Solutions for a Med FREE Life
Do you wish there was a magic pill to get off psychiatric medication as quickly as easily as you got on?
Do you long for that alive, alert and connected feeling you once had in life?
Do concerns about how to get off psychiatric medication negatively affect your life?
Do you feel your doctors inadequately provide the support you really need?
You're in the right place.
I have helped many successfully get off psychiatric medication, and reclaim their energy, health, and life.
And I can help YOU.
I'm not a magic pill.
But I can help you see and clarify your purpose.
I can help provide healthy and holistic alternatives to help you get off psychiatric medication so you can have your life back.
Together we can map out the road back to freedom.
I offer my story, how I was able to get off psychiatric medication, and tried and true methods.
I have been working as an activist for change in the "mental health" system and provided holistic mental health alternatives for the past 15 years, starting as a Freedom Center organizer for six years in Northampton, Massachusetts. I have consulted for the Western Massachusetts Recovery Learning Community, Massachusetts PAIMI council, Windhorse Associates, and Alternative to Meds Center.
I was the community organizer of the Mental Health Association of Portland, assistant director of Portland Hearing Voices and a Warm Line specialist at the Mental Health Association of San Francisco, helping to launch their Warm Line.
I have taught at numerous conferences related to coming off psychiatric drugs including NARPA, INTAR and Alternatives.
I studied creative writing and experiential education at Hampshire College, and am a Kripalu certified yoga instructor. I also blog on the popular site Mad In America.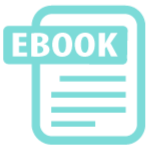 ---
My Services Can Help You
• Reconnect to your body, mind, and spirit.
• Choose creative, healthy and nutritional practices that offer lasting solutions for your well-being.
• Get off psychiatric medication with my support and guidance.
• Intuitively connect to your own healing path. I am with you on this journey.
But don't take my word for it, here are the words of some of my clients,
Schedule